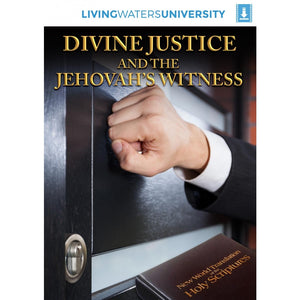 Divine Justice and the Jehovah's Witness MP4 Download
What we believe about God determines what we do about sin. Watch this evident truth as Ray shares the biblical gospel with a Jehovah's Witness.
(29 minutes. MP4, No Closed-Captions or Subtitles)

Please note that you must first download this file onto a desktop computer, and then you can transfer it to another device via iTunes or equivalent software.
---
We Also Recommend
---